Introduction
Le nouveau cube eglu est le moyen idéal pour élever jusqu'à 10 poules dans un jardin de ville ou de campagne. Il est basé sur la même technologie révolutionnaire que l'Eglu d'origine avec son tiroir à déjections amovible, sa surface lavable avec un tuyau d'arrosage, son isolation thermique, sa facilité de maintenance et son système de protection anti-prédateurs. Le cube eglu facilite l'élevage d'un plus grand nombre de poules dans votre jardin and vous laisse plus de temps d'apprécier les plaisirs d'une vie avec des poules.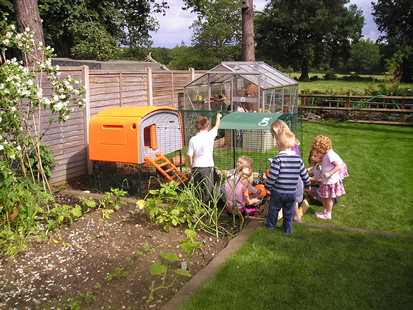 Chickens are a fascinating addition to your garden.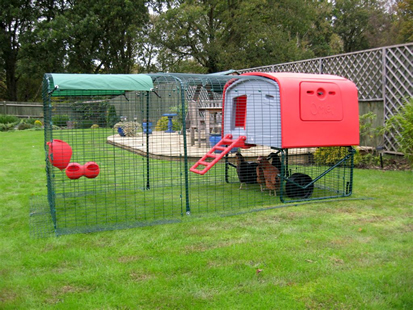 The Eglu Cube is design to be good looking and long lasting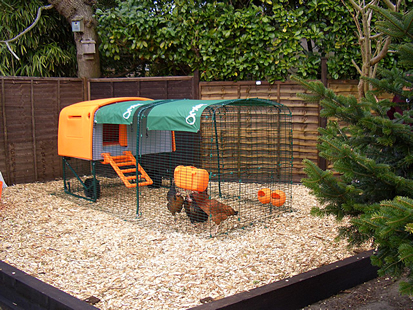 If you have a small garden - you can keep chickens on bark chippings.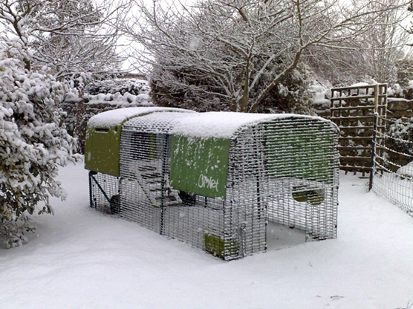 The Eglu Cube is well insulated and warm in the winter.
Le cube eglu est un poulailler très adaptable, et selon vos envies d'élever 5, 6 ou voir même 10 poules vous pouvez le customiser à vos besoins. Le parc grillagé standard qui est livré avec le cube eglu mesure 2 mètres de long mais il peut être allongé avec des extensions de 1 mètre selon le nombre de poules que vous élevez.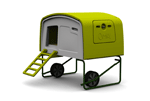 Sans Parc Grillagé
10 Poules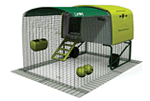 Un Parc Grillagé de 2m
6 Poules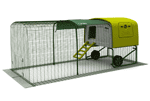 Un Parc Grillagé de 2m et une Extension de 1m
10 Poules.
Le cube eglu est aussi disponible en tant que poulailler simple, une option idéale si vous disposez déjà d'un parc grillagé ou d'une zone clôturée tel un verger.