Le club Omlet
Le Club Omlet est l'endroit le plus sympa et le plus accueillant du web où trouver des conseils sur vos abeilles, sur vos poules etc...
See More Customer Images on our Gallery…
Les derniers commentraires du forum
Free Delivery on Everything Today!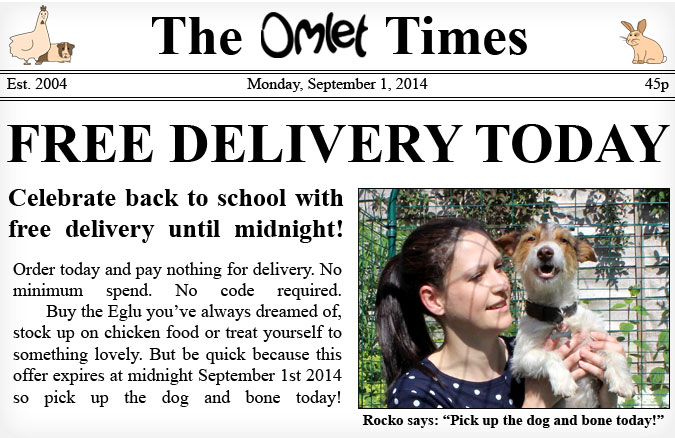 Hello,
The summer holidays might be over but don't be glum, we've got a terrific offer to get September off to a smashing start!
Get FREE DELIVERY on everything today! (ends midnight 01/08/14)
Order online or over the phone by midnight tonight and you'll have your goodies delivered for free. No voucher code or minimum spend required.
Why not make September the month you start keeping chickens – that will certainly give the kids something to get up for every morning (and you'll henjoy being able to go to work on an egg too!).

Les dernières news de la planète Omlet